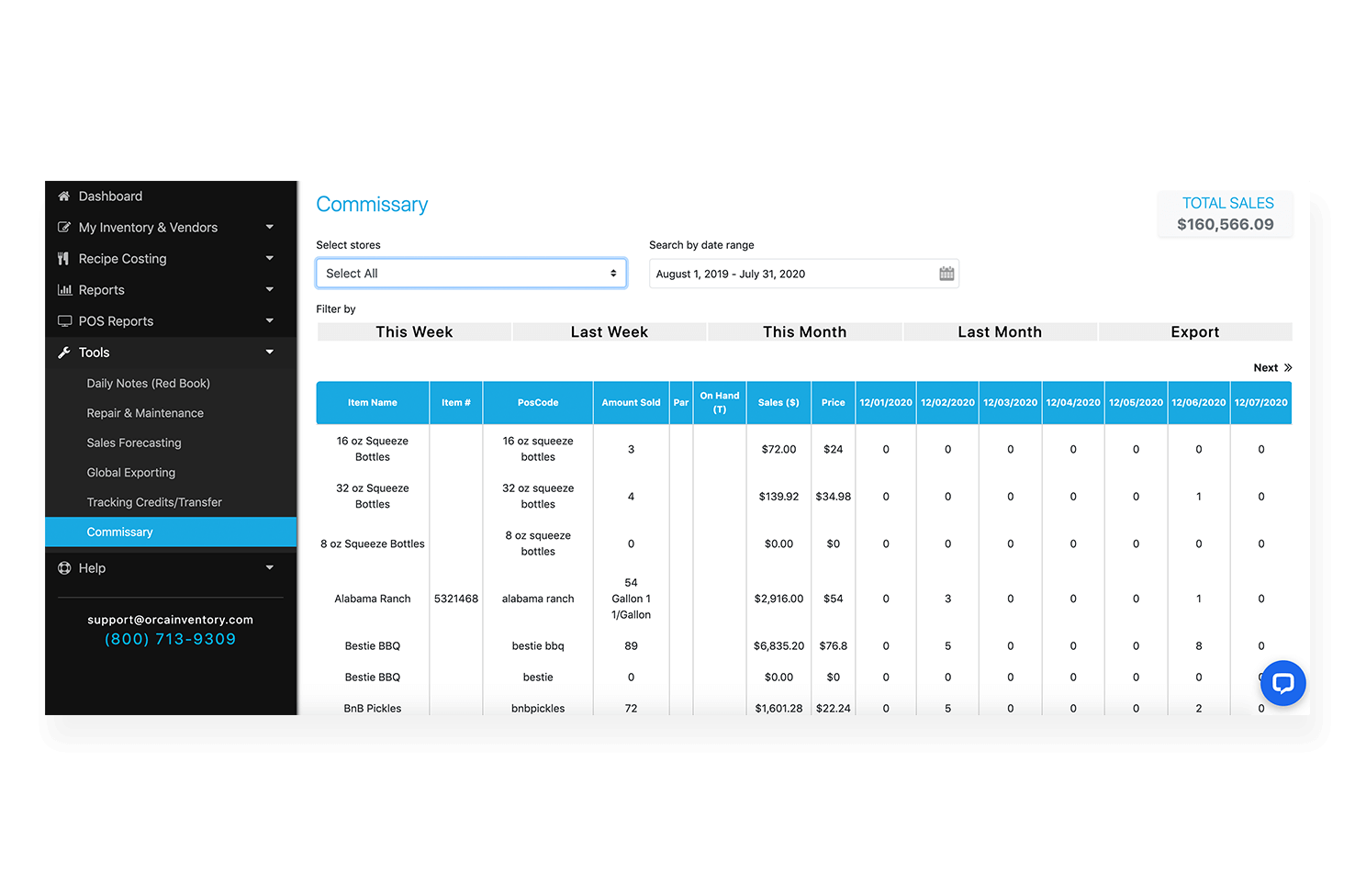 We've created the most complete commissary feature on the market. Be able to create an item in your commissary that automatically gets created in all sub stores. You can choose to charge a desired cost for each item or pass the current cost to the sub stores. The cost will automatically update as prices change on invoices so you will always be selling at cost.
We've inputted a point of sale feature for the commissary to track sales, profit, and theoretically on hand. The sub stores can simply order just like any other vendor keeping the process streamlined. This free feature is a must for complex operations with multi units.
What Our Clients Are Saying
ORCA is a great solution to help our customers with inventory, it's the Ferrari of inventory systems!

Scott Livingston -
Sysco
We could not be more impressed with it! It has proved to be unbelievably helpful to our inventory and accounting departments. It's helped us keep costs down and track our spending in ways I didn't think possible. Your customer service is truly unmatched!

Larry Pollack -
Saddle Ranch
The results have been staggering! In one month the difference was almost $20,000! The user friendly system is a breeze to learn and operate. Great customer service!

Tim Wilson -
Spearmint Rhino
It has exceeded our expectations! Helped organize our inventory and ordering systems and saved us money by avoiding over-ordering products and exposing loss and theft. I would recommend this company to anyone of my peers.

Kate Failor -
Playa Provisions