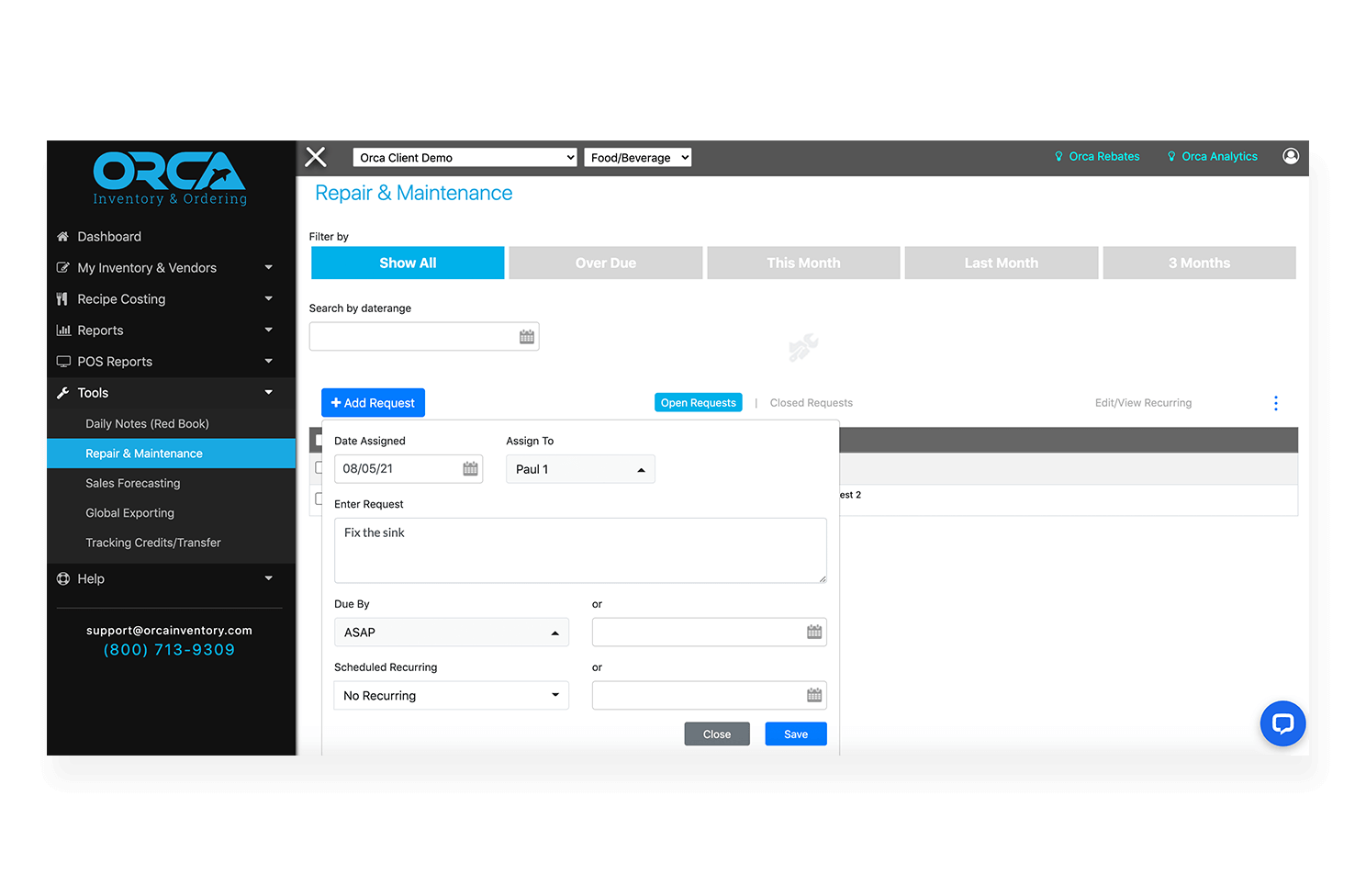 A simplistic approach to organizing daily and recurring tasks to keep your business running smoothly and efficiently. You can open a repair or maintenance task and assign it to any employee. Hold accountability by selecting a due date. Automated emails will occur when new tasks are created, tasks are overdue, or tasks have been completed. Create recurring tasks weekly, monthly, or annually.
What Our Clients Are Saying
ORCA is a great solution to help our customers with inventory, it's the Ferrari of inventory systems!

Scott Livingston -
Sysco
We could not be more impressed with it! It has proved to be unbelievably helpful to our inventory and accounting departments. It's helped us keep costs down and track our spending in ways I didn't think possible. Your customer service is truly unmatched!

Larry Pollack -
Saddle Ranch
The results have been staggering! In one month the difference was almost $20,000! The user friendly system is a breeze to learn and operate. Great customer service!

Tim Wilson -
Spearmint Rhino
It has exceeded our expectations! Helped organize our inventory and ordering systems and saved us money by avoiding over-ordering products and exposing loss and theft. I would recommend this company to anyone of my peers.

Kate Failor -
Playa Provisions