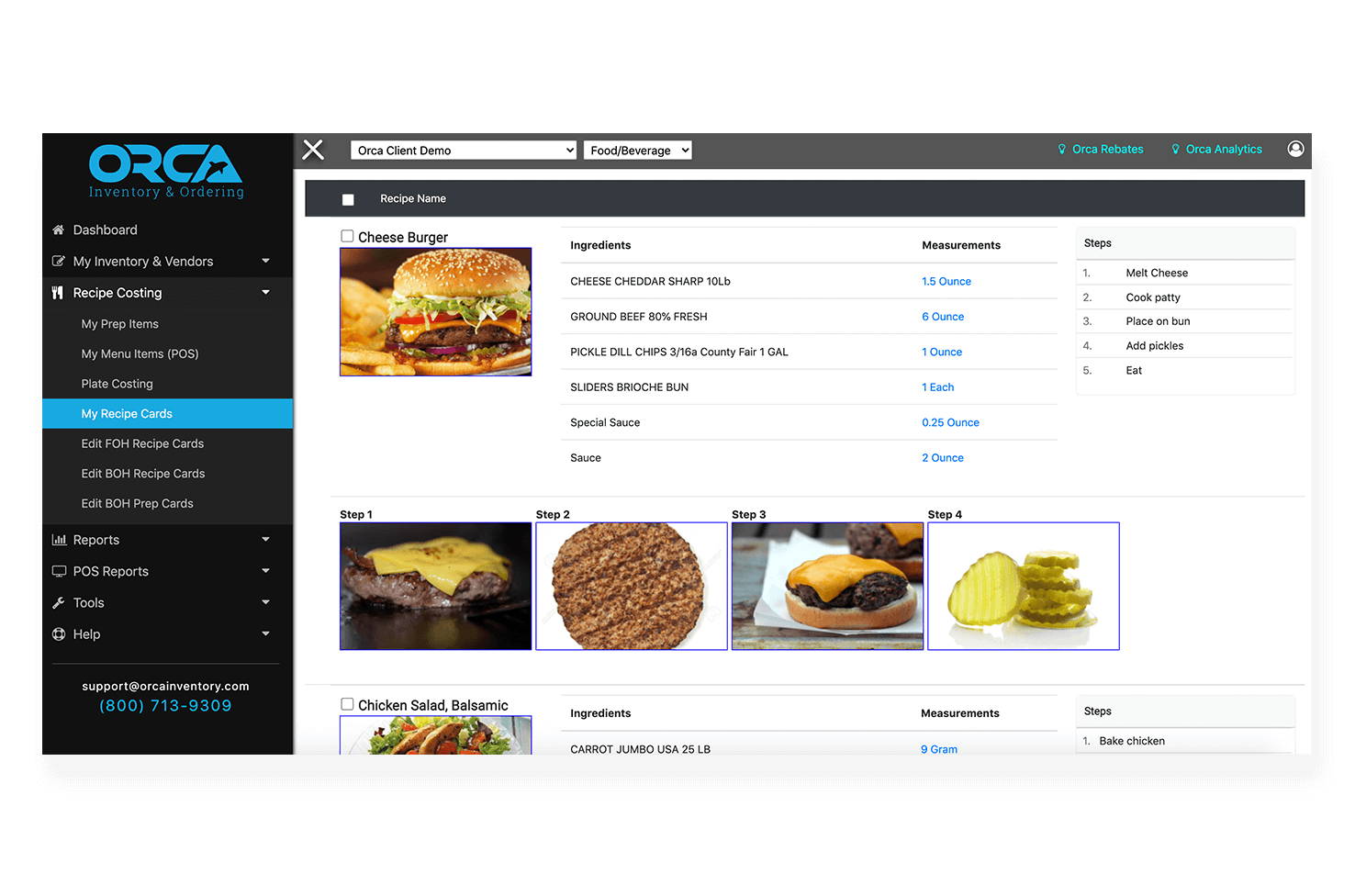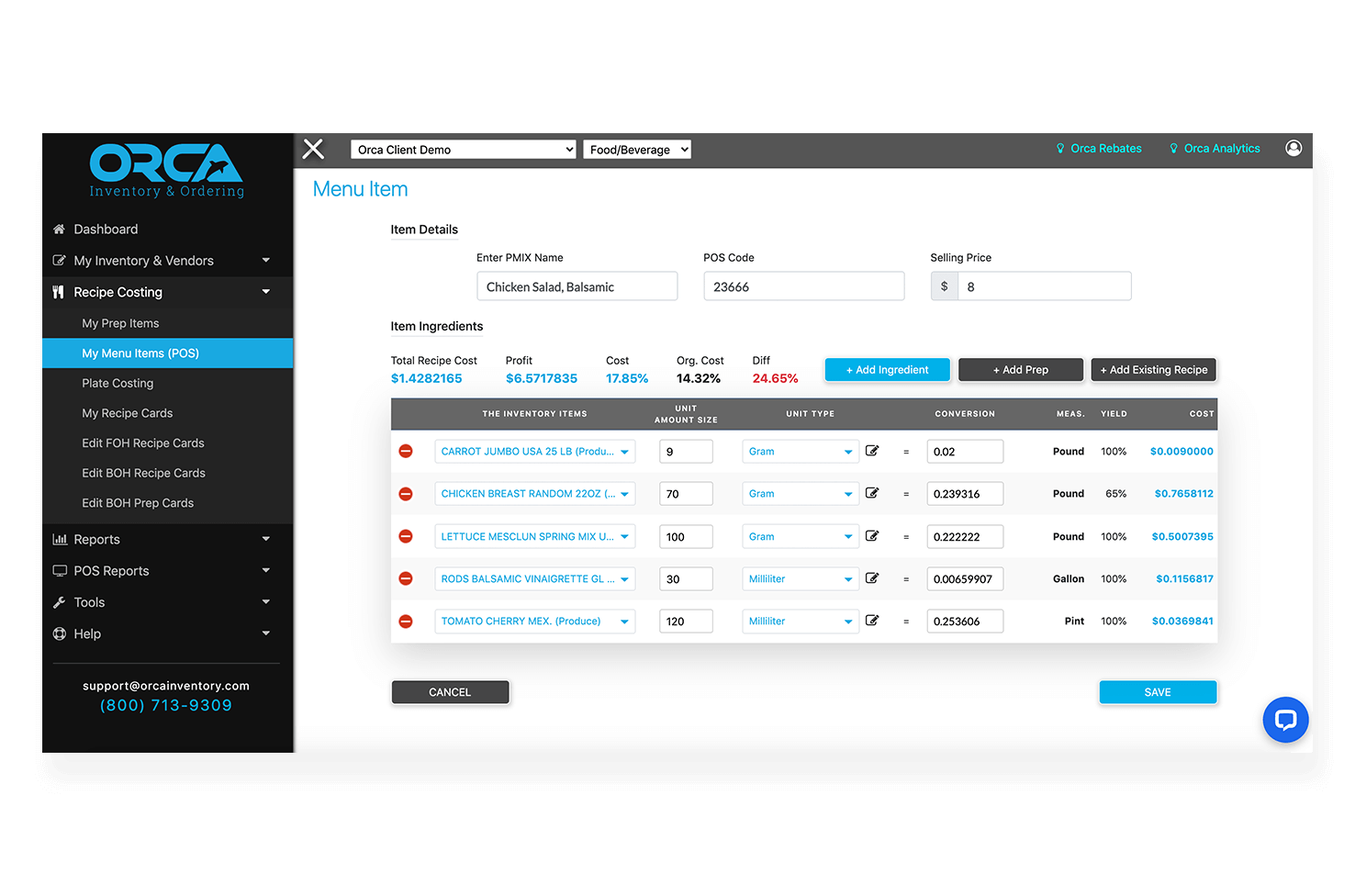 Orca gives full control over your recipes. We offer full color recipe cards with steps and descriptions for both BOH and FOH for training and product integrity. We factor yield, customize measurements in any format, and we use conversions so you can convert any measurement you choose.
Once the recipe is created, Orca tracks the cost of the recipe automatically based on the daily invoice prices. Your recipe costs are always up to date and if a cost reaches a specified threshold we will automatically notify you via email. Our real time updates ensure visibility into your profitability on all items forever with no effort from the user.
There are no limitations on recipes. Build a prep item, put that prep item into another prep item and then put the that prep item into a recipe. You can buy it by the pound, prep it by the ounce, and sell it by the each. Orca can track it all.
In addition to the above you can also use Orca to cost out particular plates such as what a meal would cost depending on the side dishes one would choose.
What Our Clients Are Saying
ORCA is a great solution to help our customers with inventory, it's the Ferrari of inventory systems!

Scott Livingston -
Sysco
We could not be more impressed with it! It has proved to be unbelievably helpful to our inventory and accounting departments. It's helped us keep costs down and track our spending in ways I didn't think possible. Your customer service is truly unmatched!

Larry Pollack -
Saddle Ranch
The results have been staggering! In one month the difference was almost $20,000! The user friendly system is a breeze to learn and operate. Great customer service!

Tim Wilson -
Spearmint Rhino
It has exceeded our expectations! Helped organize our inventory and ordering systems and saved us money by avoiding over-ordering products and exposing loss and theft. I would recommend this company to anyone of my peers.

Kate Failor -
Playa Provisions