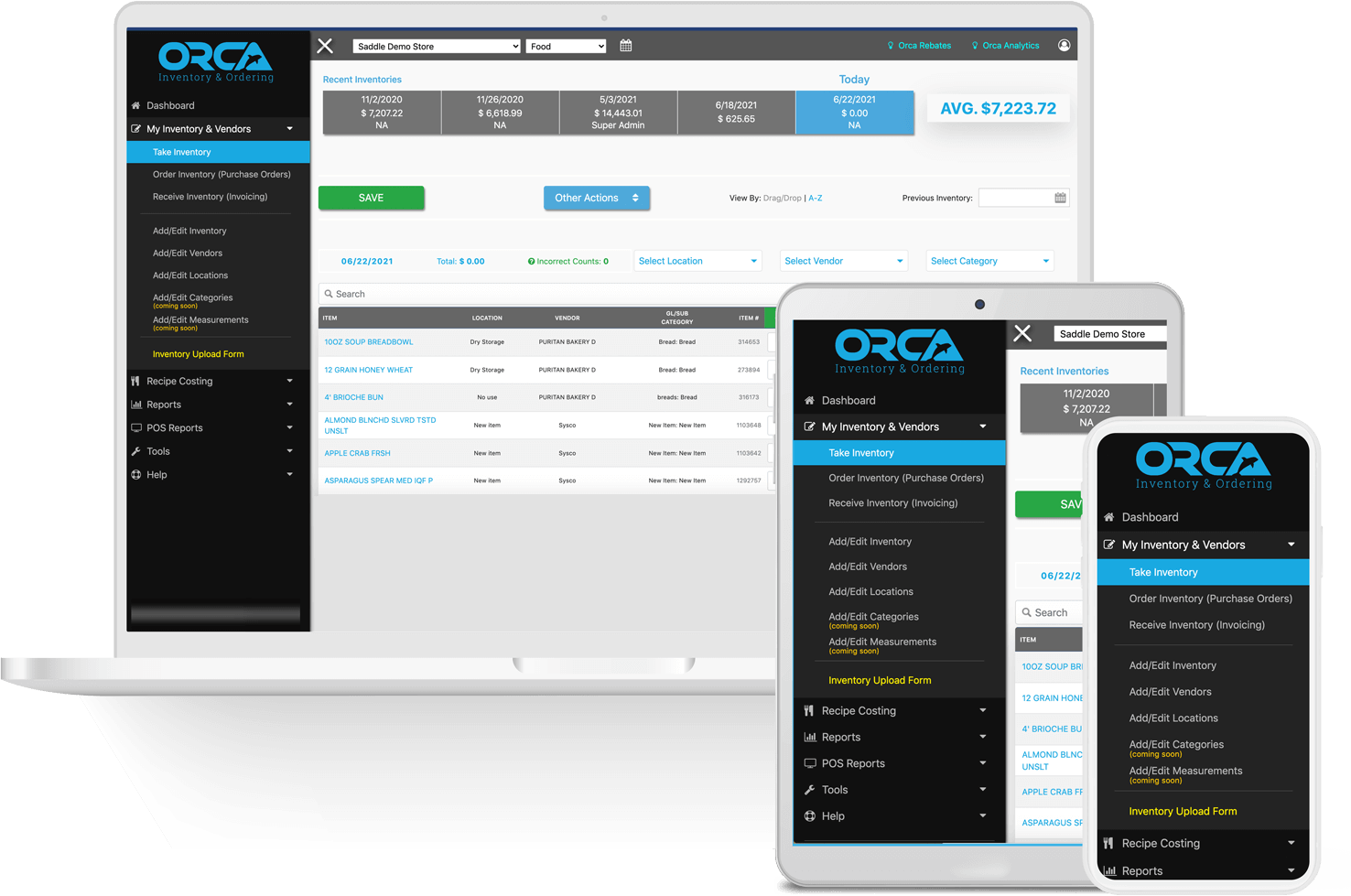 Distributor - EDI
We seamlessly integrate with over 25+ vendors. Invoices and all purchases automatically go into Orca within 24-48 hours of purchase. All prices will update. New items will be automatically created in Orca for future inventory, purchasing and reporting.
Performance Foods
Gordon Foods
Sysco
US Foods
Shamrock Foods
Reinhart Foods
Northern Haserot
Royal Foods
West Central Produce
Kaleel Brothers
Food Services of America
Sysco Freshpoint
Cheney Brothers
Labatt Foods
Ben E Keith
Affiliated Foods
Greco and Sons
P&R Paper
Baldor Specialty Foods
Bix Produce
Mains
Spokane Produce
Tankersly
Melissa Produce
Fintech
SGC Foodservice
Produce Available
Freedom Fresh
*If you do not see your vendor in our list, we can build an integration with them and in the meantime you can use our photo capture technology below.
Automated Invoice Capture
Simply Scan & Snap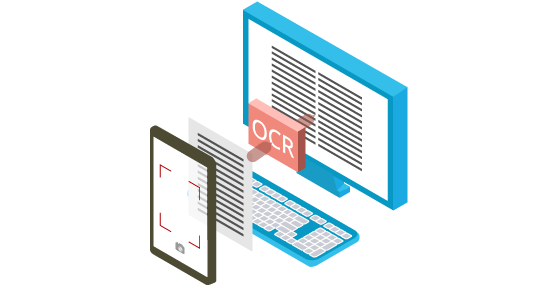 ORCA Invoices Capture gives you the ability to automate invoice data entry by snapping a picture of your invoice and emailing it in or simply scanning and uploading a set of images.

Accept Invoices in ORCA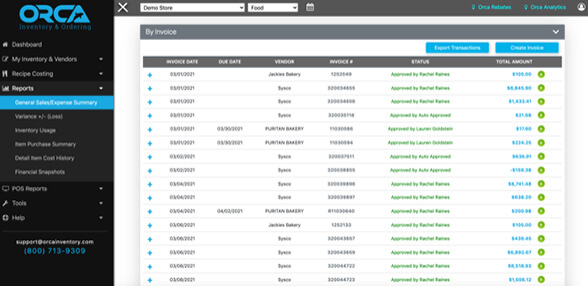 Within 24 hours, invoices will appear in the ORCA system. Pricing for the service, 1-50 invoices $55 / 51+ invoices $99.
What Our Clients Are Saying
ORCA is a great solution to help our customers with inventory, it's the Ferrari of inventory systems!

Scott Livingston -
Sysco
We could not be more impressed with it! It has proved to be unbelievably helpful to our inventory and accounting departments. It's helped us keep costs down and track our spending in ways I didn't think possible. Your customer service is truly unmatched!

Larry Pollack -
Saddle Ranch
The results have been staggering! In one month the difference was almost $20,000! The user friendly system is a breeze to learn and operate. Great customer service!

Tim Wilson -
Spearmint Rhino
It has exceeded our expectations! Helped organize our inventory and ordering systems and saved us money by avoiding over-ordering products and exposing loss and theft. I would recommend this company to anyone of my peers.

Kate Failor -
Playa Provisions